A Quality Belt is Essential for Concealed Carry
Finding a perfect fit with a traditional belt can be a challenge. Many variables exist when it comes to where you carry your holster on your belt line and if it's inside or outside the waistband.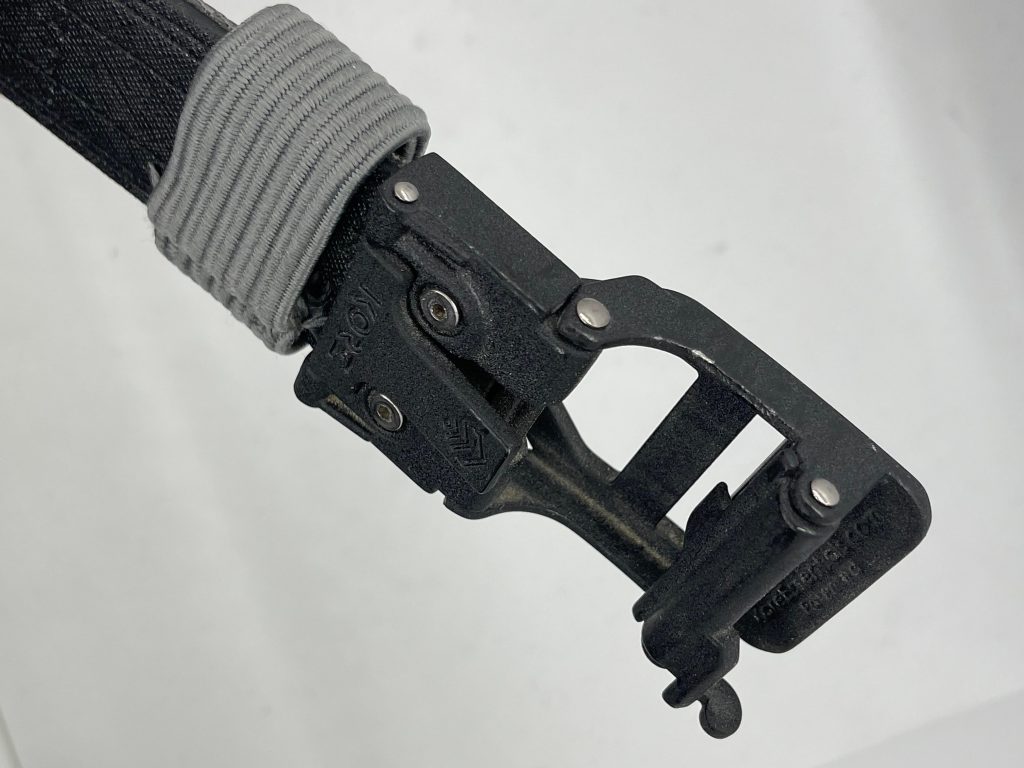 A significant challenge with belts is the right rigidity. Finding a belt that is just right, like Goldilocks was searching for, is important with a belt to support the holstered firearm or any other items you choose to carry on your belt.  Too stiff and it is miserable to wear, too flimsy and the lack of structure causes you to sag or worse lose the gun. Too much movement on the belt also diminishes your ability to draw the gun quickly and consistently.
Perfect Fit, Every Single Time
The ratcheting system on the Kore belt helps you establish that just right fit every time. The belt I sampled came with a full length of belt (24″ to 54″) that had to be cut and attached to the unique buckle system provided. I was a little nervous cutting into the belt but it was an easier to accomplish task than I thought it would be.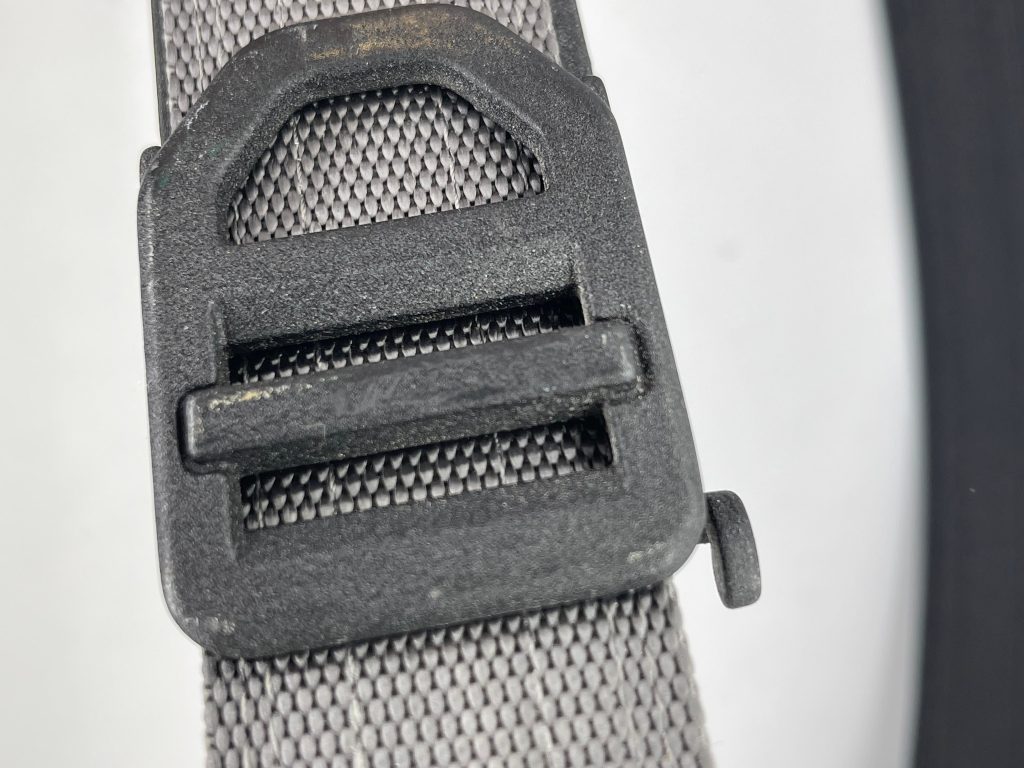 The buckling system left me room to grow and room to lose.  Even once you decide on the length you want, the ratchet system gives you 40 positions to choose from with 1/4″ increments! This wide variety of adjustment not only accommodates a changing waste line from the holidays but more importantly, allows you to vary the way you conceal carry i.e. inside or outside the waistband and at many different positions depending upon the mission or clothing of the day.
No Notches In This Belt Makes It A Notch Above
Some common belts on the market come with problems. Some of the belts on the market are a pain to run through the loops because of too large of buckles and splitting strap designs. Others are a pain because they come loose throughout your day as you're active and the mechanism allows the belt to slip and slide. Others are great until you add weight of concealed carry items to it and they sag and stretch or fold over under use.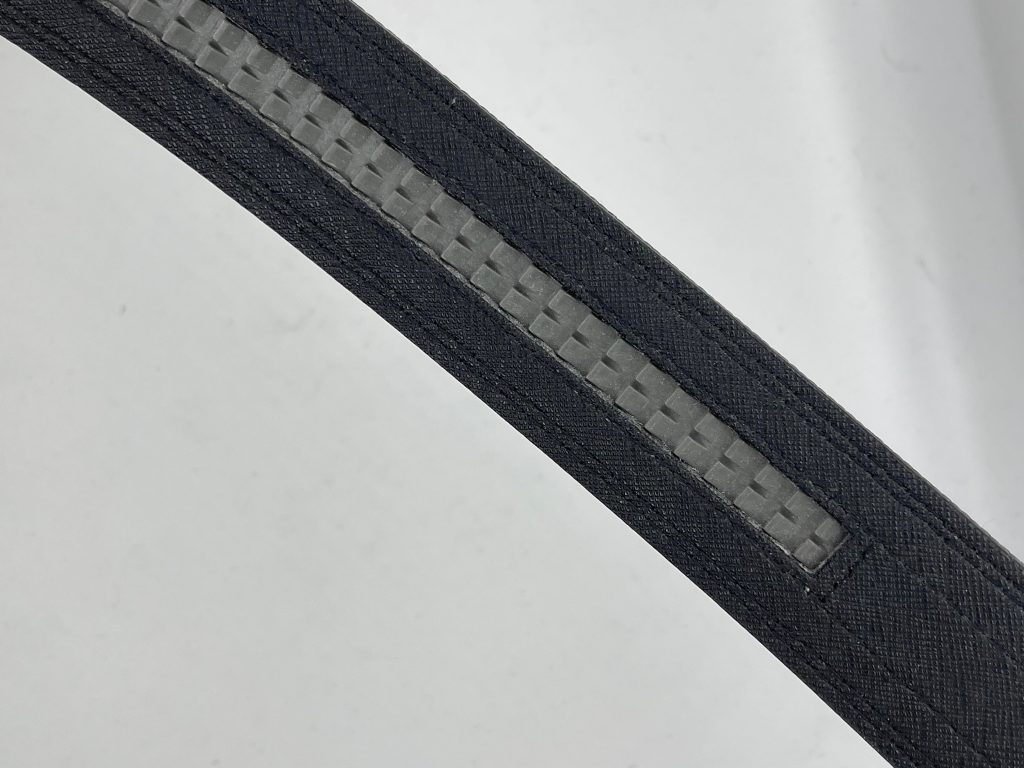 The core essentials belt was easy to thread through the belt loops and the positive locking ratchet mechanism kept my belt right where I wanted it all day long. Don't worry about getting stuck when nature calls and you need to answer. Squeezing the lever immediately releases the tension allowing it to slide free. This quickly became my favorite every day carry belt. I've worn it for over a month now and used it under heavy load conditions of remodeling a building while carrying my concealed carry pistol both inside and outside the waistband.
Check It Out And Stiffen Things Up
Check out Kore Essentials and get yourself a phenomenal belt that works. Add the closet hanger while you're at it and keep your gear organized.