A Practical yet Tactical Notebook Cover
Replace the word tactical with practical or just add the word practical and you are describing the Tactical Notebook Covers product, Field Data Book Cover System. If you have the need for a notepad that you want to secure and have the attributes that compliment it right there with it, then you need this product.
Sampling the Tactical Notebook Cover's Field Data Book System, I found it to be adaptable to my mission. On a recent road trip, I was able to squirrel in all the little things that I might need in the many pockets, far more than I thought I should be able to contain.
Business cards, small notecards that I am using for studying for an upcoming course, sharpie markers, highlighters, ink pens a pencil, and of course the notebook all found their place inside of the Tactical Notebook Cover.  The size was perfect for traveling.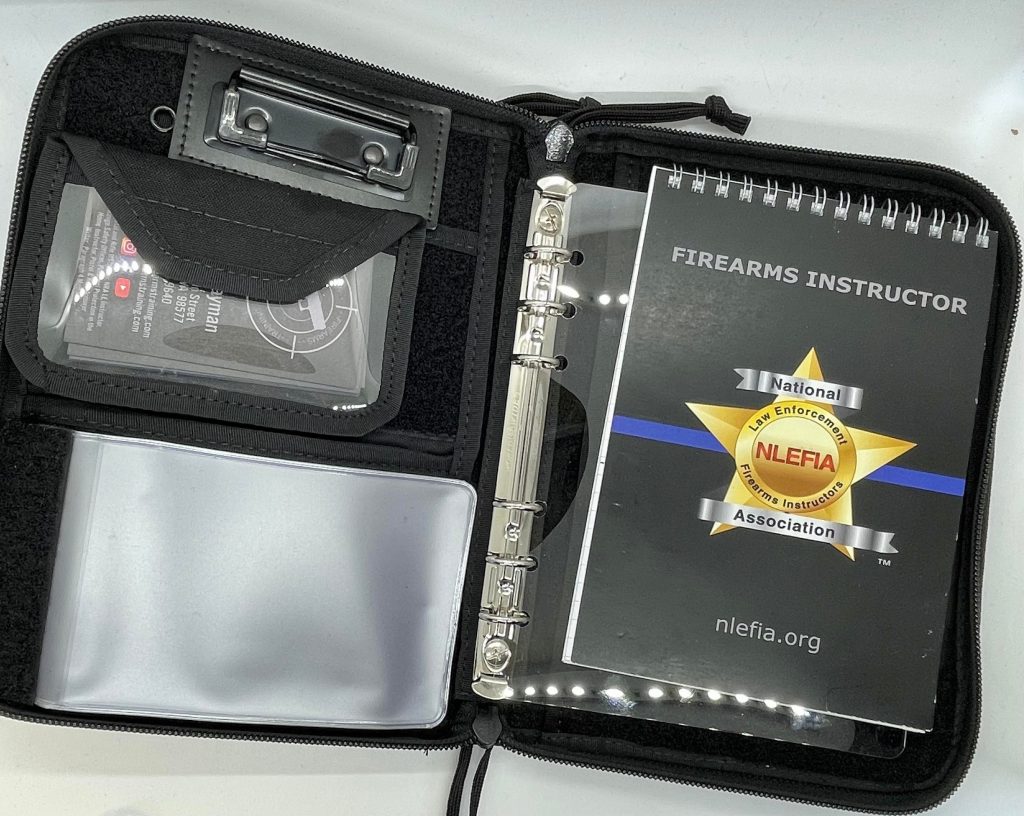 Back at home and on the range, I found it to be incredibly valuable as well with the plastic cover over my notes that I was teaching from.  I didn't have to worry about the rain making the ink run. When it came time for scoring targets, my ink pens and sharpies were right where I left them, this thing made me look organized.
You don't have to be high-speed low-drag and wear black Velcro items to use this system.  The name tactical tends to illicit different thoughts for some people but for me tactical just means it's practical. Yes it's black (I could have chosen Cadpat Camo, Coyote Brown, or Multicam), and yes it's Velcro but more importantly it works.
I love that I can set it up for my individual mission by removing the different accessories and adapt to my needs. It fits notebooks and small binders from 5 by 7 1/2 inches up to five and a half by 8.25 inches.
You can set up the Field Data Book Cover System for your mission with a variety of detachable accessories (see images).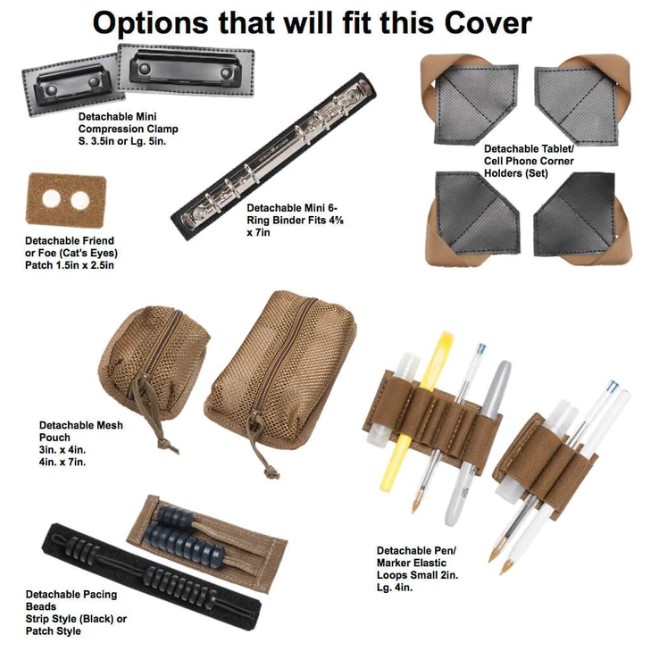 Besides adapting to your needs, it is extremely tough. The notebook cover is made of 500D Cordera nylon which is resistant to abrasion tears and scuffs. The cover is also lightly padded for protection of the goodies that you store inside.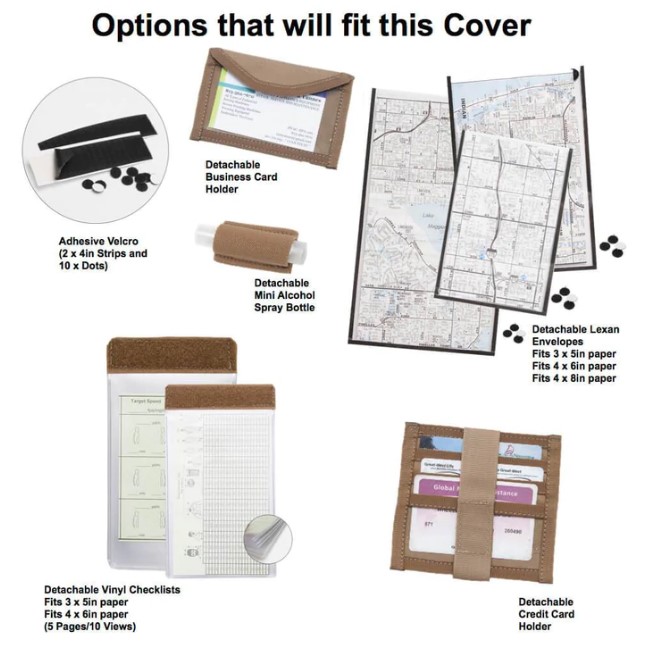 You can securely hold everything that you place and stuff inside of this with a zippered pocket. The zippers are easy to operate with Paracord attached. That front pocket flap is very useful for storing your USB's, receipts, keys or whatever else you wanted to shove into it and zip up to protect.  There's also a zippered pocket on the rear that holds an 8 inch by 4 ½" contents securely.
Inside of the notebook on both sides are deep pockets.  This is a very versatile cover!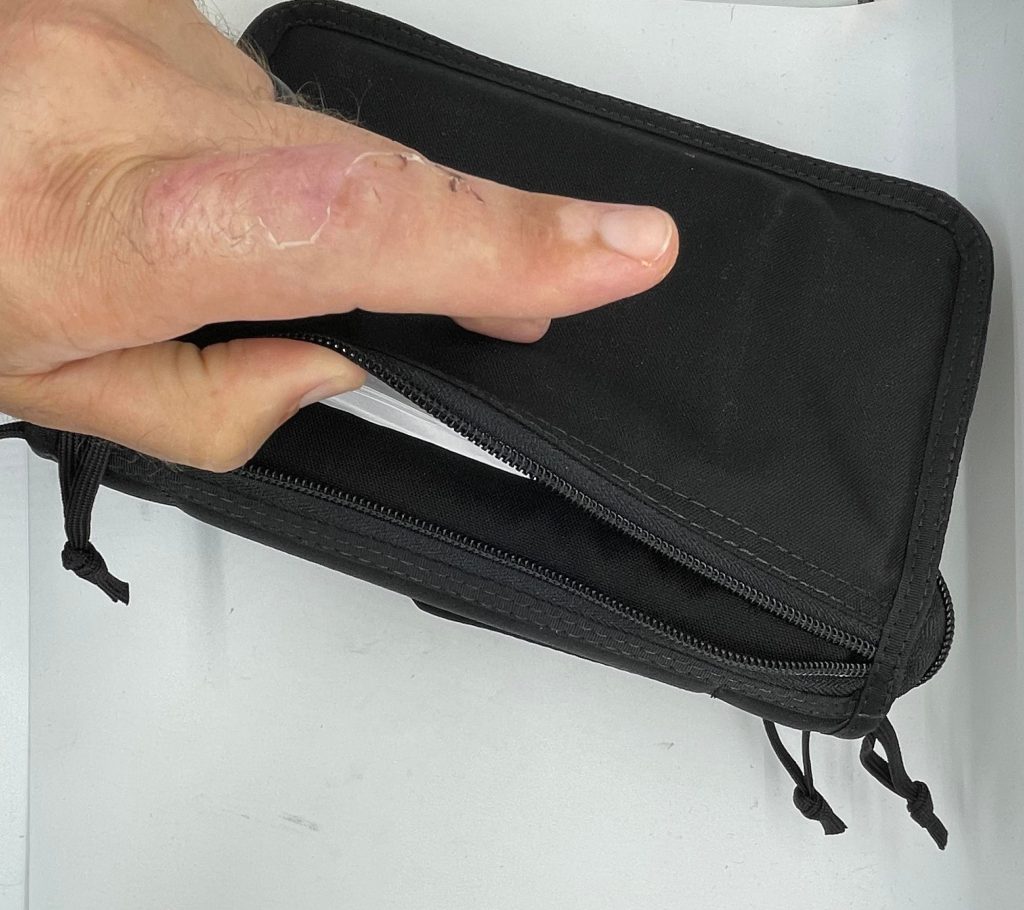 When you purchase it, you get the basic cover. All the functionality aspects are things that you as the end-user would add to your cart when you build it. If you're feeling fancy, you can even add embroidery and printing when you order it. The Field Data Book Cover System from Tactical Notebook Covers is where modular and rugged organization come together in an attractive package.  Check out the many other options that Tactical Notebook Covers offers and find the right cover for you or your loved one.  Tactical Notebook Covers are MADE IN THE USA and are designed in-house.  They use 100% US labor and raw materials for their products.